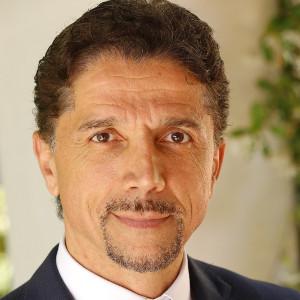 Bahram Jalali
'86, '87, '89; NORTHROP-GRUMMAN OPTOELECTRONICS CHAIR OF ELECTRICAL ENGINEERING, UCLA
Dr. Jalali is the Northrop-Grumman Optoelectronics Chair of Electrical Engineering at UCLA, with joint appointments in the Biomedical Engineering Department, the California NanoSystems Institute (CNSI), and the UCLA School of Medicine Department of Surgery. He joined the faculty of UCLA in 1993. His research interests include silicon photonics and techniques for ultra-fast data generation and capture. He has published over 200 scientific papers and holds six US patents.
Between 1999 and 2001, Dr. Jalali co-founded Cognet Microsystems, a Los Angeles based fiber optic component company. Additionally he served as a consultant to Intel from 2001 to 2004. Dr. Jalali is the recipient of the 2007 R.W. Wood Prize from the Optical Society of America, and the BridgeGate 20 Award for his contributions to the southern California economy. In 2005, he was chosen by the Scientific American Magazine as one of the 50 Leaders Shaping the Future of Technology. He is also a fellow of the Institute of Electrical and Electronics Engineers (IEEE), a fellow of the Optical Society of America, chair of the Los Angeles chapter of the IEEE Lasers and Electro Optics Society (LEOS), and a trustee of the California Science Center.
Dr. Jalali received his M.S., M.Phil, and Ph.D. in applied physics from Columbia University. He also holds a B.S. in physics from Florida State University.