Carleton Lab Tackles the Challenge of Remote Teaching Experimental Labs
Mar 23 2020 | By Freddie Wheeler Jr.
Due to the COVID-19 outbreak and Columbia University's transition to remote learning, the Carleton Lab staff worked diligently to film and edit 8 weeks of lab sessions, and 11 labs total, over the course of the last two weeks. The labs for the ENME E3114 – Experimental Mechanics of Materials and CIEN E3141 – Soil Mechanics courses were filmed and made available to Professors for distribution to their students in a remarkably short period of time. Both labs normally have a high level of hands-on interaction by students and the Lab staff worked with Professors to provide high-quality experimental content via video recordings.
Recording engineering labs for the purpose of remote learning is a challenging task. The best part of the lab experience is being able to observe and interact with what is happening with your own senses. Remote learning takes away this interaction and poses a challenge of providing a rich and fulfilling educational experience.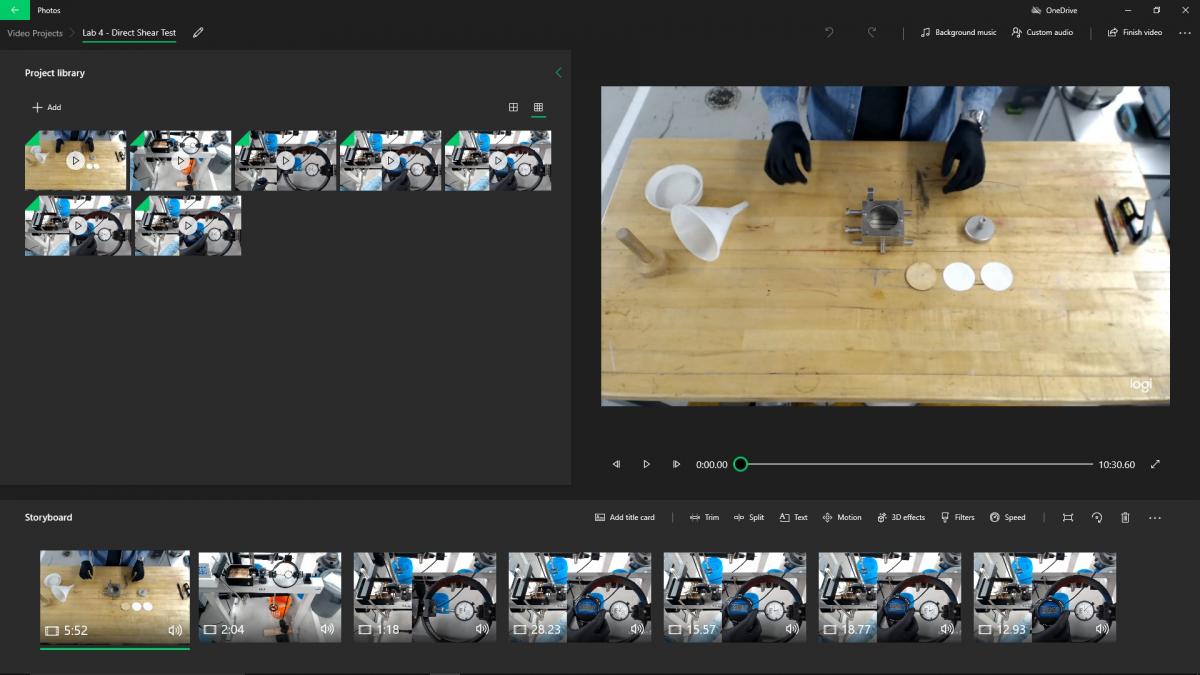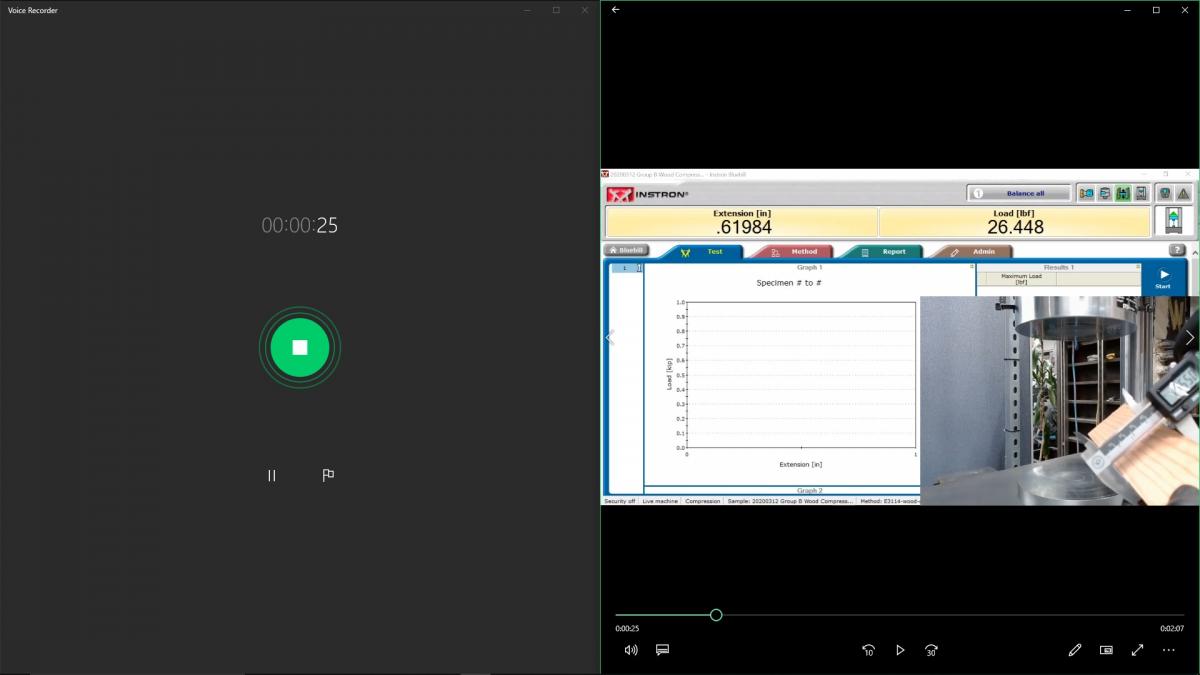 In order to tackle this challenge, we used similar broadcasting/recording software and techniques that popular YouTube and Twitch streamers use. We were able to show a close-up video and audio of the sample and sync it up with the data being plotted in real time. The videos also contain running commentary, short lectures, and explanations as to what is happening in the samples as they undergo testing. The end result is a video that both engages and informs students to the engineering concepts that are contained in the experiments.
The topics covered by the videos range from the compressive and tensile strength of materials like concrete and wood, to the permeability of soil, which is the measure of how easily water or other fluids can move through different soil types. All of the topics covered by these videos are things that real-world civil engineers use when designing and analyzing structures.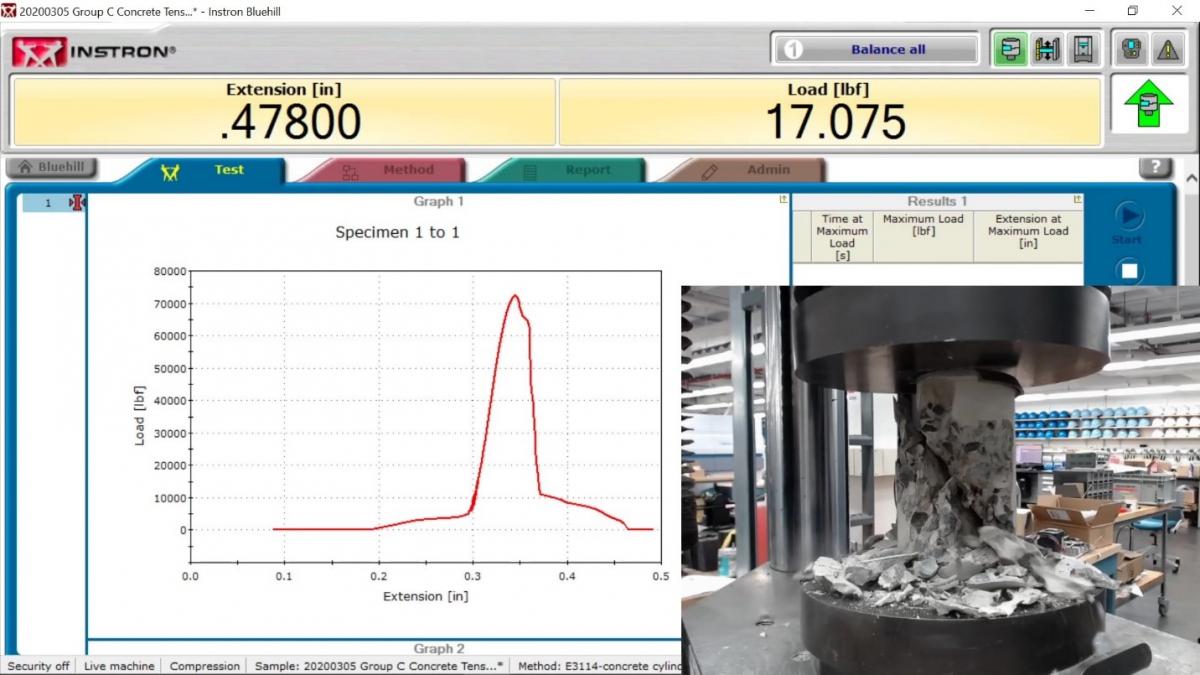 CIEN E3128 – Design Courses (Capstone Senior Design), is a course where seniors utilize all of the knowledge they learned throughout their time at Columbia in order to design an original structure. This includes all of the structural and cost analysis, as well as a physical model that they show off at the annual Design Expo. The lab originally planned to help guide the seniors with the creation of their physical models. However, with remote teaching in mind, we will now be teaching the students how to more effectively use CAD (Computer Aided Design) to bring their models to life on computer screens.