Dr. Liming Li Explains How Large Centrifuges Are Used in Geotechnical Engineering and Research
May 08 2020 | By Liming Li, Ph.D. - Research Scientist and Manager, Centrifuge Laboratory
When mentioning the centrifuge, people may immediately associate it with "Uranium isotope separation", "Centrifugation of suspensions", "High-G training of aviators and astronauts" etc. Yes, spinning generated centrifugal force is widely utilized in the research fields of nuclear engineering, biomedicine and biochemistry, aeronautics and space engineering, but the centrifuge has important applications in civil engineering!
The short video clip shown below is an alternative application of the centrifuge in geotechnical engineering research. By spinning a scaled model of a soil structure such as a dam, retaining wall, tunnel etc. in a centrifuge facility up to several tens or hundreds times of normal gravity ("g-forces"), an identical stress field will be reproduced in the model as of that in a real structure, as long as the dimensions of the real structure are less than a few hundred feet. This allows researchers to precisely simulate the deformation or failure process of these structures; full-scale testing of structures is prohibitively expensive and time-consuming to be completed in these types of structures and scale modeling provides an excellent method of researching geotechnical structures. Centrifuge modeling provides engineers with reliable criterion of design for these structures at low cost base comparing with full-scale tests.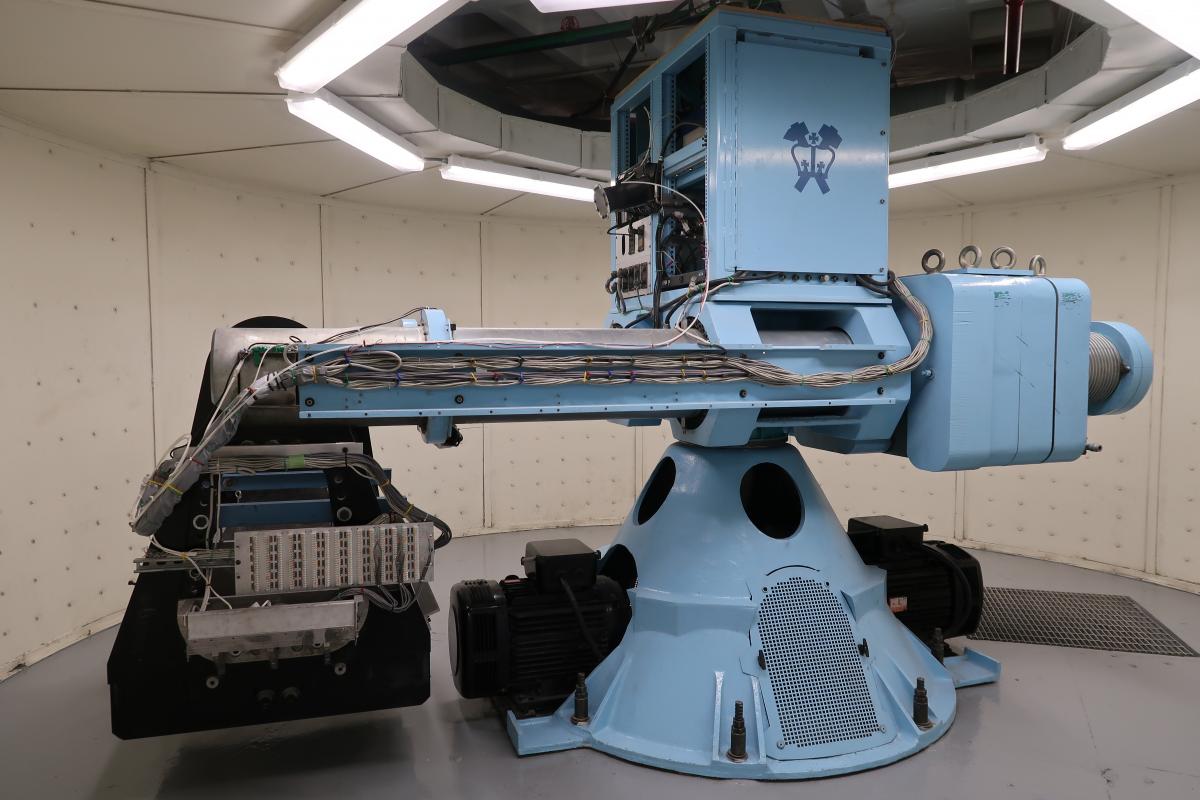 Centrifuge modelling has a rich history at Columbia University. The first mention of applied centrifuge modelling in the academic literature appears to be that of Philip B. Bucky who was a professor of mining in the School of Mines at Columbia University in the City of New York. Prof. Bucky developed a centrifuge and successfully verified the safety of a design for a 600-foot deep underground structure called "cave city" in the early 1930s. At about the same time, on the other side of the world in the Soviet Union, two pioneers N. N. Davidenkov and G. Y. Pokrovsky developed the centrifuge technique independently and applied it to civilian and military purposes such as explosion impacts to underground structures. After decades of development of this experimental technology, and efforts of numerous researchers and engineers, more than 130 centrifuges worldwide are currently under operation and centrifuge modeling is widely applied to every geotechnical engineering field. Unique applications such as granular flow and river bed erosion, glacier and base rock interaction, stability of reinforced embankment, explosion impact to subway tunnel and surrounding ground have been conducted with the Geotechnical Centrifuge here in Carleton Lab. Centrifuge modeling is becoming a powerful and well-known tool in civil engineering and geotechnical engineering research communities.
Learn more about the Carleton Lab's geotechnical centrifuge here: https://carleton.columbia.edu/centrifuge-laboratory
Video of a test using the geotechnical centrifuge located in the Carleton Laboratory.