Apply for Access
Faculty and students of Columbia University who are seeking to gain access to the Carleton Laboratory can follow the "Apply for Access" link below to review the trainings necessary to be given access to the lab.
Teaching
The Robert A. W. Carleton Strength of Materials Laboratory provides a rich teaching environment for both graduate and undergraduate classes in many areas of civil engineering and engineering mechanics. The lab is also active in bringing engineering to the local community, participating actively in university-sponsored outreach and support programs such as CU GK-12, and Columbia Secondary School for Math, Science, and Engineering, to name a few.
Testing
The Carleton Laboratory has a rich history of supporting the New York engineering community with specialty testing services. We have served industry in a wide variety of problems, ranging from high-strength manhole covers to full-scale shoring system tests, as well as fatigue testing of suspension bridge wires and monotonic and cyclical concrete mansonry block test courses.
The Carleton Laboratory is an Organizational Member of ASTM International. The laboratory also specializes in vibration monitoring, system identification, and damage detection, both in-house as well as in field-testing applications. Over the years, the Carleton Laboratory has partaken in investigation of the majority of the bridges in the greater New York City area.
The Carleton Laboratory transcends disciplines as the largest fully integrated and shared teaching, research, and testing center at Columbia University. Firstly, we provide a rich teaching environment for undergraduate and graduate students in Civil Engineering and Engineering Mechanics and related fields. The Carleton Lab's vast portfolio of research and testing equipment is available to students and researchers across the University. Our goal is to generate new knowledge that provides actionable solutions to the problems of the present and the future. We also offer testing services to outside academic, industry, and government clients to support innovation and respond to urgent challenges in the built environment. Welcome!
More
May 08 2020 | By Liming Li, Ph.D. - Research Scientist and Manager, Centrifuge Laboratory
ASTM International Organizational Member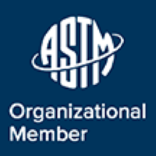 The Carleton Laboratory is a proud Organizational Member of ASTM International. For more information regarding ASTM International, please follow the link below.